The Walking Dead : Des infos pour la Saison 8 !
La saison 7 de The Walking Dead vient tout juste de s'achever, que l'on possède déjà des petites informations pour la prochaine saison.
En effet, notre cher Showrunner de The Walking Dead alias Scott Gimple, a reçu quelques interviews. Ainsi, ce dernier nous confie plusieurs informations pour la saison huit, attendue pour l'automne prochain sur AMC.
Bon, vous avez hâte de savoir quelles sont ces informations ? (Attention : Spoiler Détecté dans l'article !)
Scott Gimple interviewé par TVLine.
Le groupe de survivants ne va pas revenir à Alexandria toutes les semaines. Maintenant que les différentes factions sont en plein conflit, que tout est sur la table et que tout le monde sait ce qu'il se passe, le récit va être profondément changé. Le rythme sera plus rapide, parce que c'est comme ça que fonctionne l'histoire. Le contenu va certainement déterminer la forme qu'elle prendra.
Interviewé par Variety.
Negan serait heureux si tout le monde était bien vivant et travaillait pour lui, il ne les veut pas simplement mort comme le Gouverneur. Mais les survivants veulent vivre dans un monde juste plutôt que de voir Negan en être le roi. Je vois ça comme le début d'une nouvelle civilisation qui veut construire plutôt que de vivre cette demi-vie et servir un despote.
Interviewé par EW.
Cette année, ce sera encore la même chose. Les quatre premiers épisodes vont complètement renverser les téléspectateurs, et leur télévision.
Enfin, notre cher Scott Gimple nous parle de la mort concernant Sasha et de la réaction du groupe suite à ce drame.
Interviewé par The Hollywood Reporter.
Rick et le reste du groupe repartent victorieux, et même si Sasha fut une grande perte, la victoire revient en partie à elle. Il est temps de passer aux choses sérieuses. Ils ne sont pas certains de ce qu'il faut faire, mais il y a quelque chose qui les a libérés.
Vous êtes maintenant averti !
Voilà, accrochez vous à votre siège ou lit, accrochez votre écran par la même occasion, pour la saison 8 diffusée en Octobre sur AMC.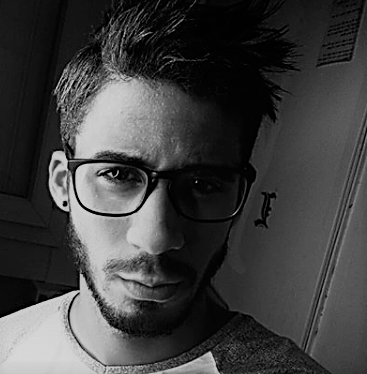 Journaliste gameactuality.com