Kingsman 2 | James Bond Jr. est de retour pour cet hiver !
Gary « Eggsy » Unwin est de retour pour sauver notre United Kingdom de ses malfaiteurs. Après être devenu un « Kingsman », Eggsy devra faire face à un ennemi beaucoup plus important que ceux du premier opus. Néanmoins, nous savons qu'Eggsy aura besoin d'aide et cela qu'on puisse dire elle sera de bon augure pour notre jeune James Bond.
Ce que Taron Egerton a dit lors d'une interview sur le film:
"I want to have fun," he says. "I'm not interested in being a serious actor because I think it's boring, and I think we've got plenty of them. So I like to do stuff that has a sense of humour, and stuff that doesn't necessarily take itself too seriously. But equally I'm also now yearning to explore the dark side of life a little bit.

Traduction:  » Je veux m'amuser », il dit. Je ne suis pas intéressé pour être un acteur sérieux car je pense que c'est ennuyeux, et que nous en avons déjà beaucoup. Donc, j'aime faire les choses qu'a le sens de l'humour, et aussi que cela n'est pas nécessairement pris au sérieux. Cependant, j'ai hâte un peu d'explorer le coté obscur de la vie.
Ce que nous savons sur Kingsman 2 : Le Cercle d'or ?
Eggsy rencontrera des nouveaux agents venus des Etats-Unis appelés les StatesMen.
Le QG des Kingsmen a été détruit par une bombe.
La sortie du film est confirmée pour le 11 octobre 2017.
Channing Tatum jouera un Statemen vraisemblablement.
Par ailleurs sur l'univers Kingsman..
Kingsman, avant d'être un film est surtout un

comic

( comic book ) paru en 2012 édité par Icon Comics.
Eggsy est appelé véritablement Gary London dans le comic.
C'est Jack London qui forme Gary à être un Kingsman et ce dernier est son neveu.
Kingsman comporte six albums numérotés de 1 à 6  » The Secret Service« .
Pourquoi ira-t-on le voir ?
On ira voir le second film de Kingsman car autant on aime les combats, les espionnages, le charisme anglais qui est propre aux Kingsmen cependant ce sont les situations drôles qui font le charme de ce film. De plus, le réalisateur risque probablement de faire une hexalogie sur cette oeuvre.. à ne pas manquer.
Notre James Bond Jr n'a pas terminé ce qu'il allait dire, la suite ci-dessous.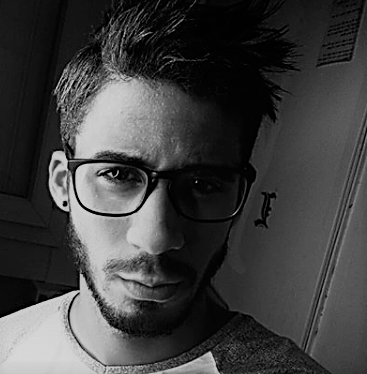 Journaliste gameactuality.com