[Guide] Disney Dreamlight Valley : How to raise friendship fast
How to quickly increase friendship level in Disney Dreamligt Valley? Follow our guide to discover all our advice to quickly raise the bond of friendship. A high friendship level allows you to unlock character quests or main quests. The higher your friendship level, the more rewards you get when exploring with a character.
Advice to increase the level of friendship :

Offer a gift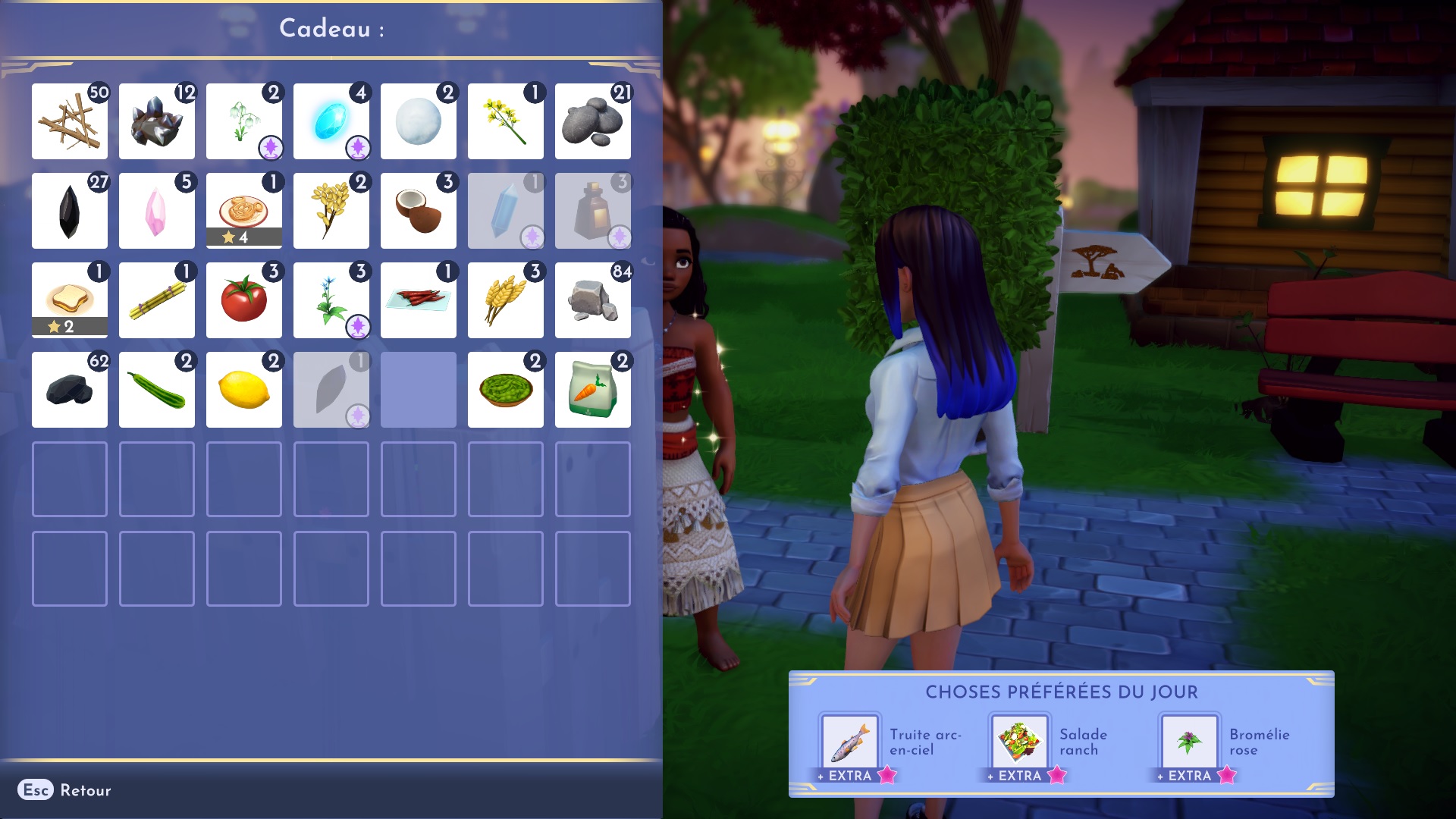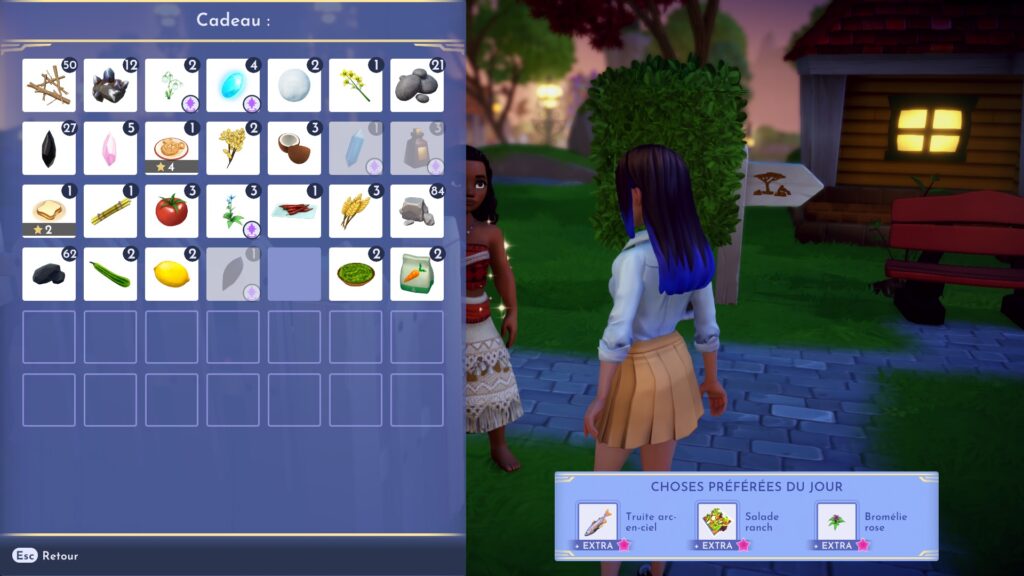 One way to increase your friendship level with characters in the village is to give them gifts. You have the possibility to offer gifts at random or to offer them their favorite gifts. Regarding favorite gifts, these are the ones that will increase the level of friendship the fastest. You can give 3 favorite gifts per day per character. To find out what the characters' favorite gifts are, go talk to them and use the 'I have something to give you »' dialogue. At the bottom right are the favorite things of the day. All you have to do is explore the realms and find the right gifts. You also find the list of favorite things by consulting a character's profile in the Collection menu.
Regarding classic gifts, you can give anything to anyone, but you will earn less friendship than with favorite gifts. Note that flowers and gems are the gifts that increase the level of friendship the fastest.
The characters of Ursula and Ariel are two characters who do not have jobs to help you in your exploration of the valley. Give gifts to his characters to increase the bond of friendship quickly.
Serve dishes to the character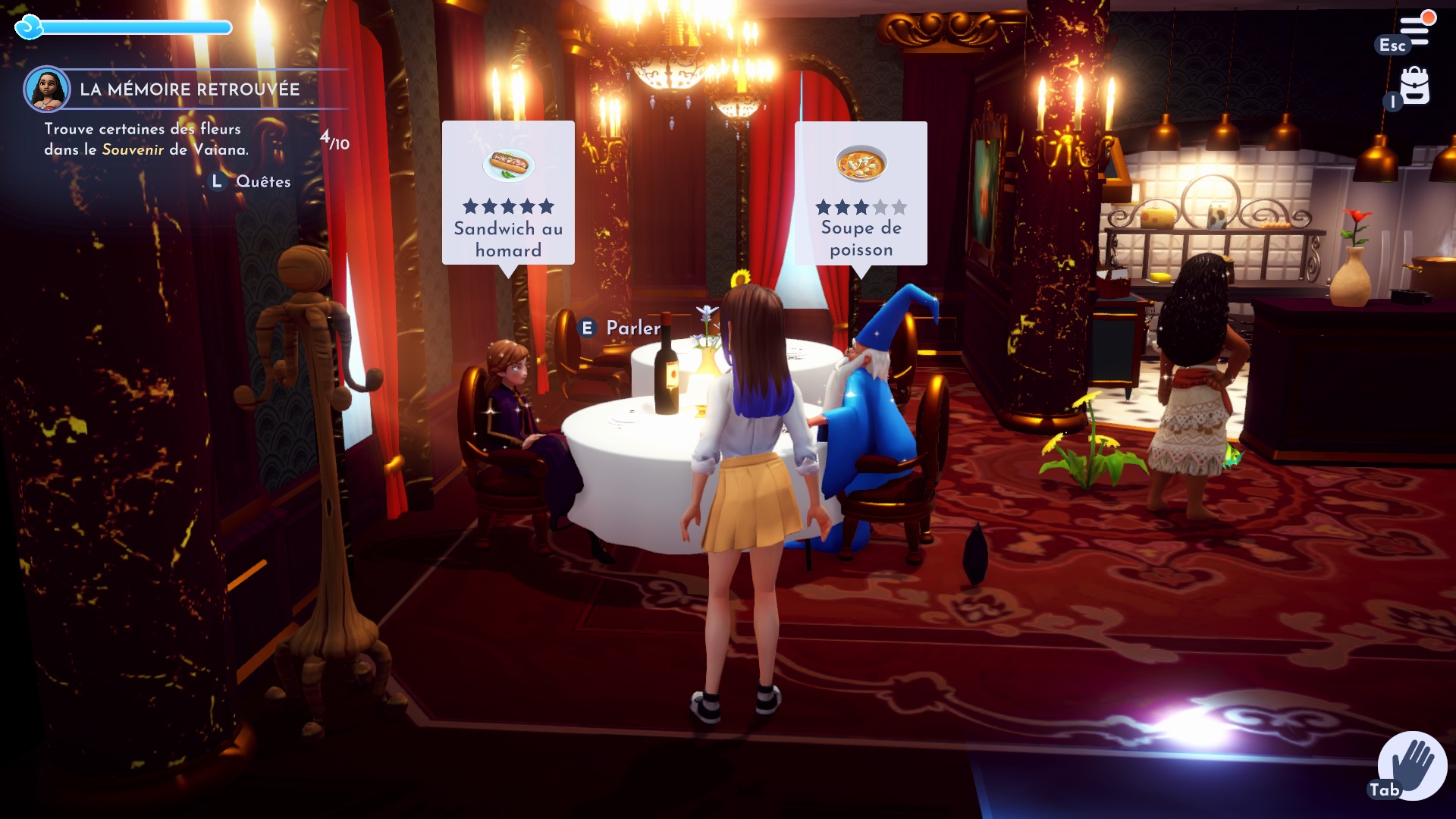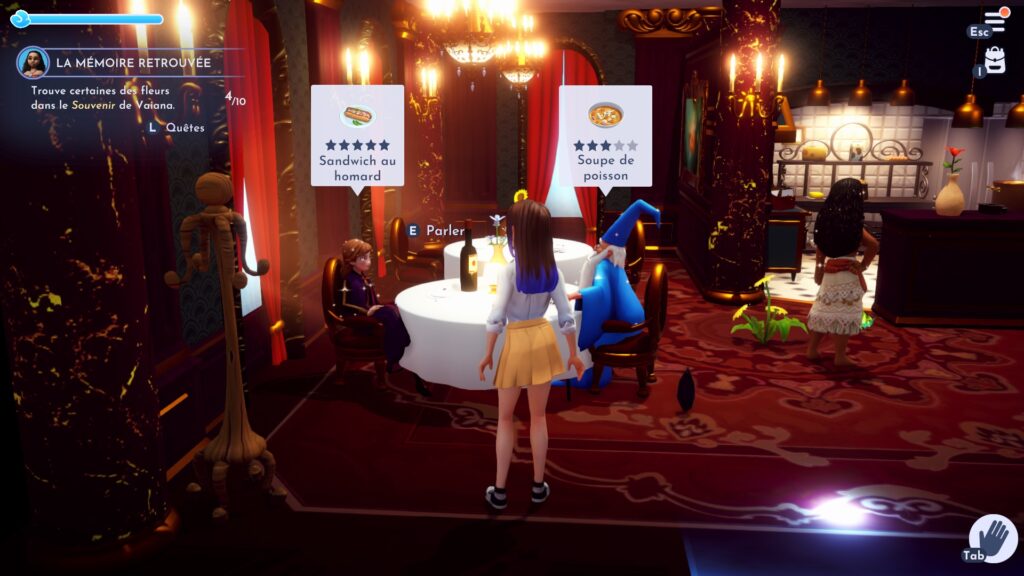 Once you've unlocked Remy's restaurant, remember to look at your map to see if there are people in the restaurant waiting to be served. Go to the restaurant and quickly serve the dish requested by the characters. Find all of Rémy's recipes on this article.
Quest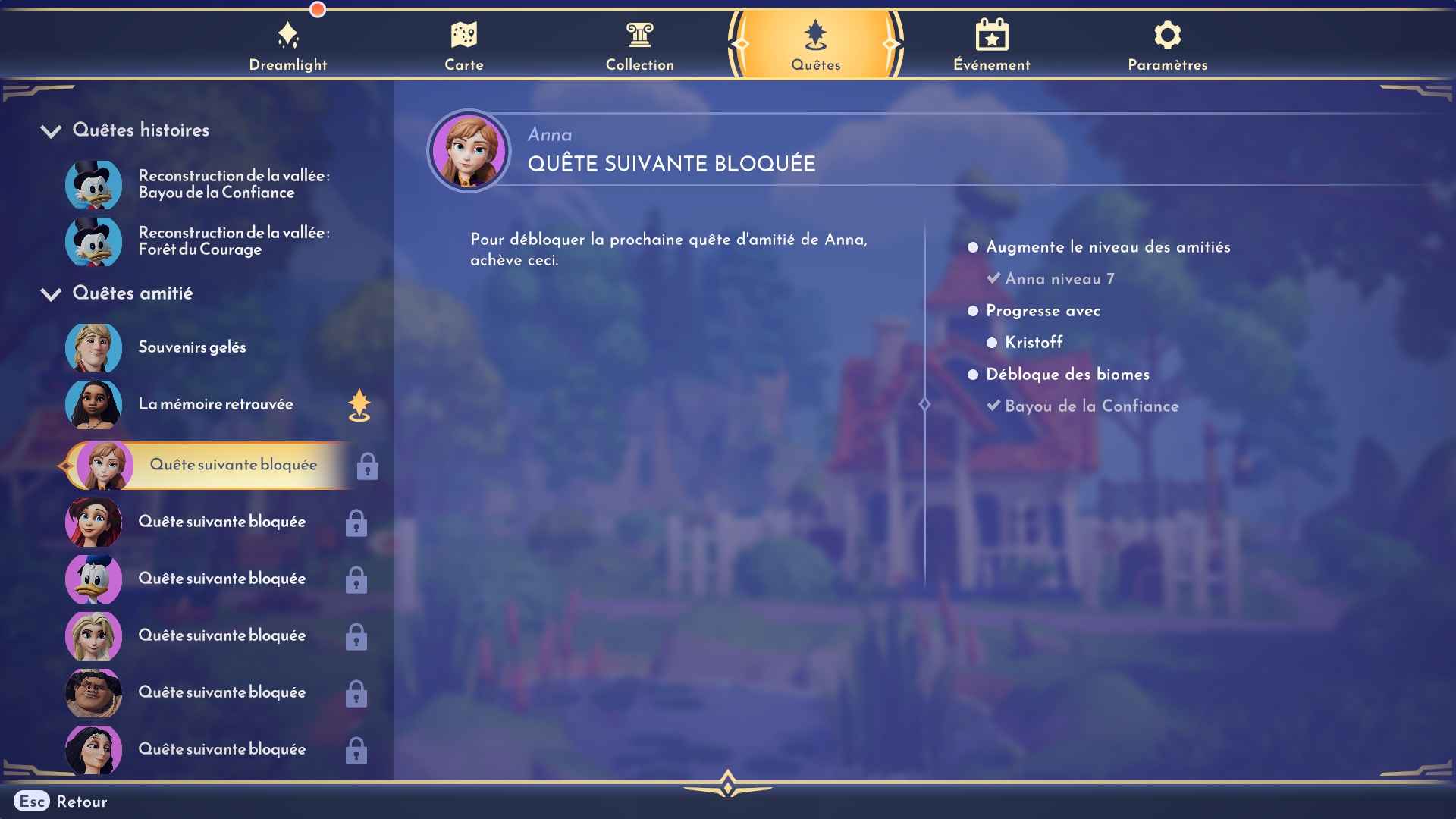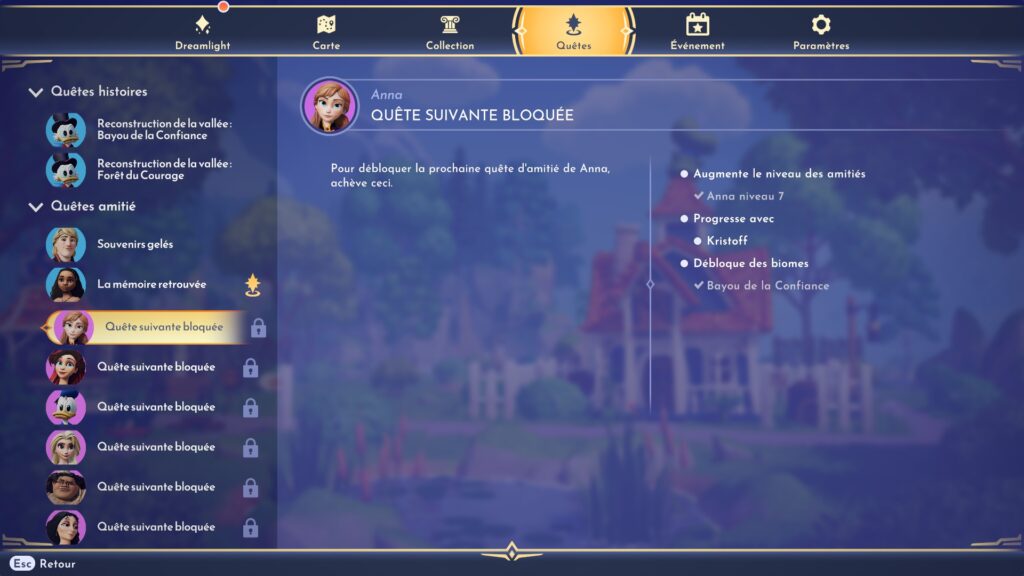 To raise your friendship level, advance in the main quest or in the friendship quests of each character. If you no longer have a quest in progress, remember to go to the menu to see what you are missing to unlock a new quest.
Hang out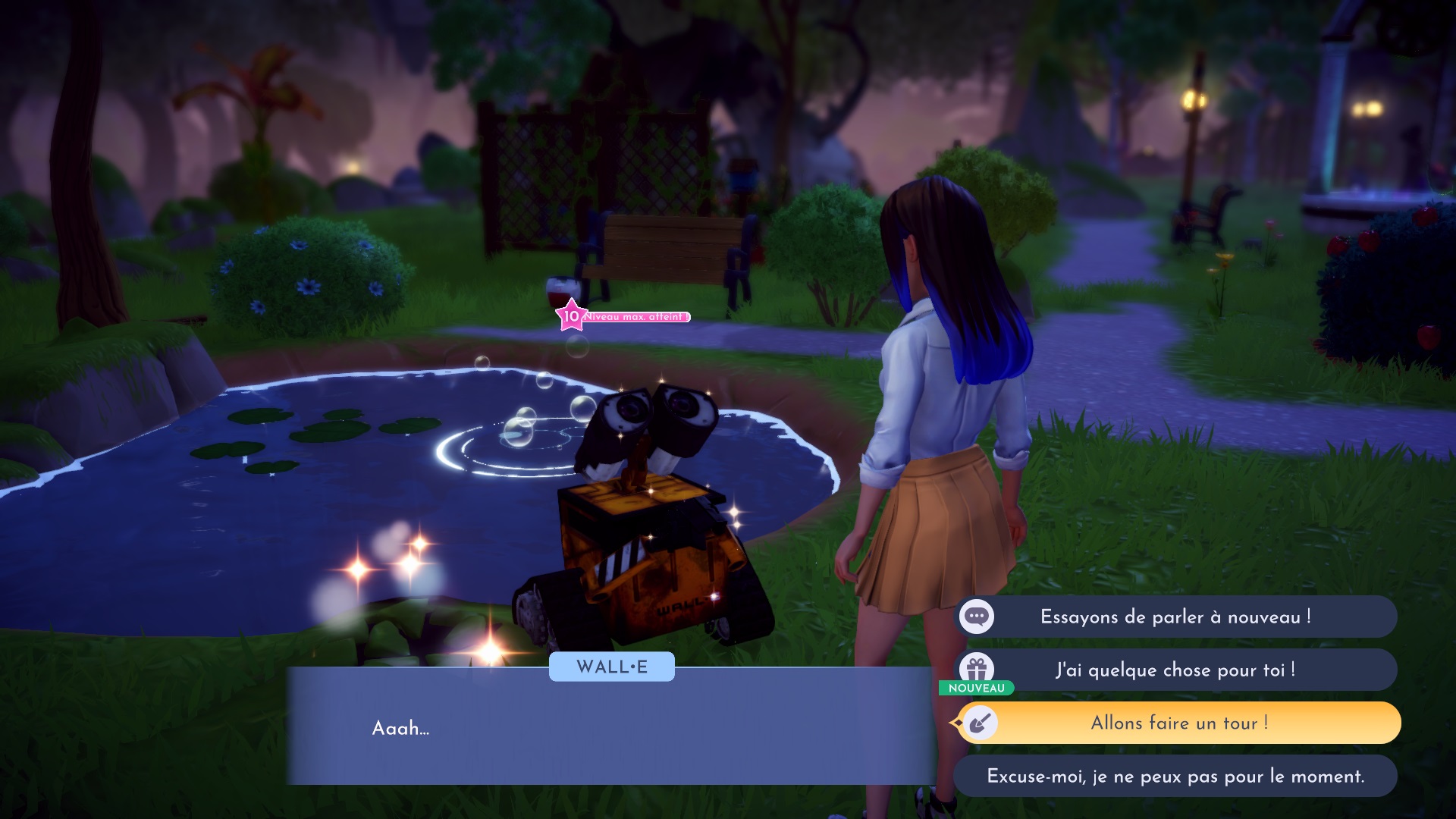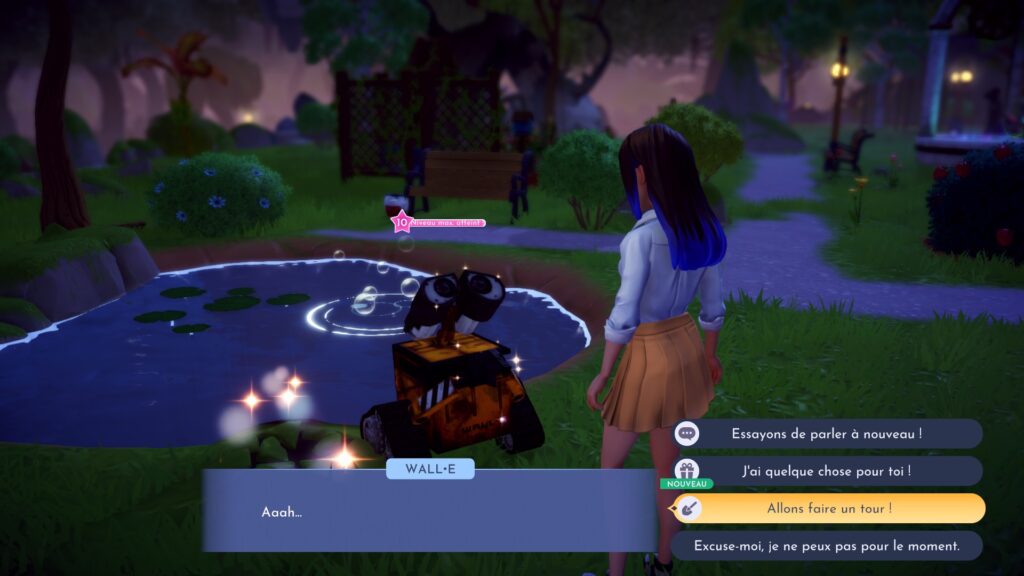 When you reach level 2 of friendship with the characters, you have the possibility of assigning them a job. Once assigned, talk to a character and choose the 'Let's Hang out' dialogue to go exploring with them. Any task during your exploration will increase your friendship level. The best solution to develop your friendship quickly is to carry out the task which is dedicated to your buddy such as fishing, gathering… When you carry out this activity with him, your rewards are increased tenfold and your level of friendship increases quickly.
Daily conversation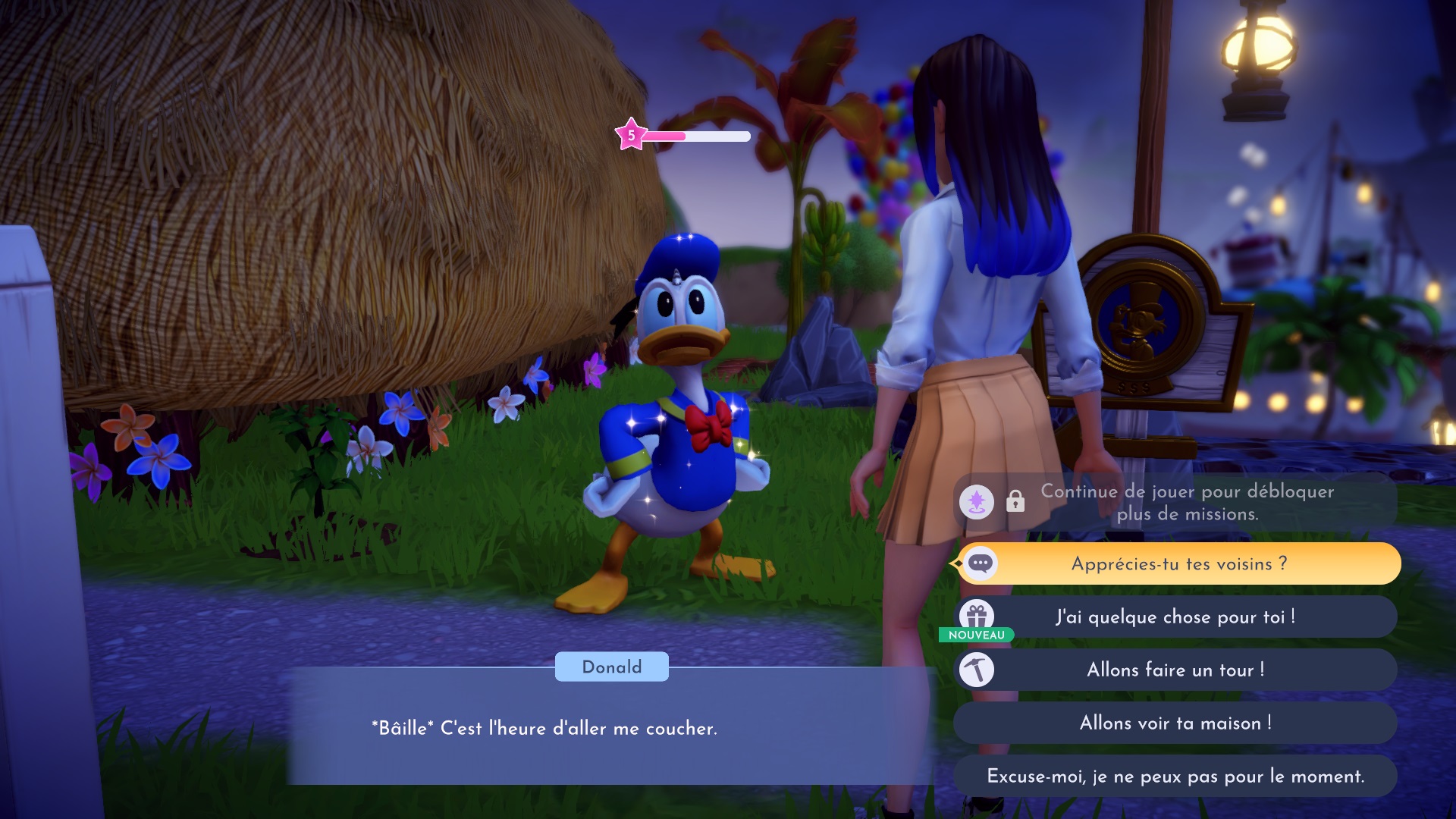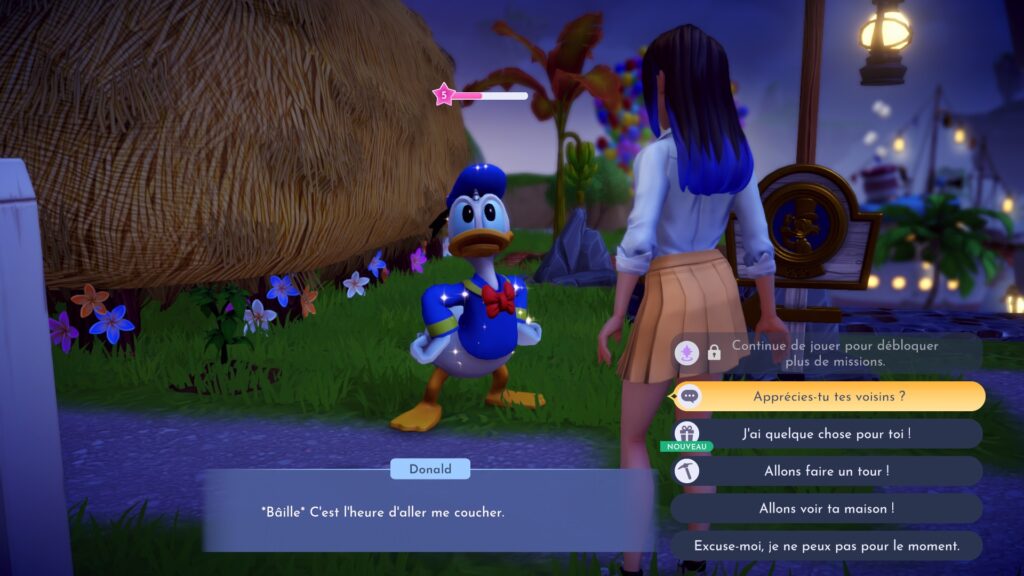 Each day you have the opportunity to engage in a daily conversation with each character. Quick and easy, it's a way to improve your friendship level.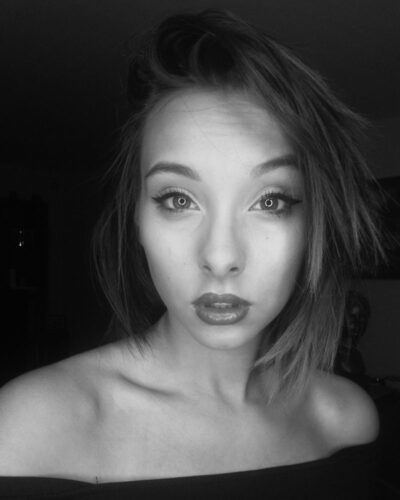 Journaliste gameactuality.com