Cloak & Dagger | La nouvelle série Marvel
La chaine Freeform, vient de dévoiler le premier trailer de la série Cloak and Dagger. Une série dédié au duo peu connu de l'univers Marvel. La série a prise la liberté de rajeunir le couple et de faire fonctionner leurs pouvoirs lorsque ces derniers sont à proximité. Une minute, vous comprenez pas tous ce qu'on raconte ? Pas de panique, on vous mets à jour.
C'est qui cela ?
Tyrone Johnson et Tandy Bowen sont les héros de cette série Cloak and Dagger ou autrement dit La Cape et l'épée. Les deux jeunes tirent leurs pouvoirs d'une expériences scientifique secrète de la mafia où ils vont parvenir à s'échapper. Dans les comics, le corps de la Cape est un portail vers la « Dimension de l'énergie noire » (un truc que Marvel à inventé), un monde fait d'énergie noire, une énergie qui dévore l'énergie vitale des êtres vivant (Ca fait beaucoup d'énergie). Il peut s'en servir comme arme et peut même se téléporter (ça s'est cool). L'épée peut créer de la lumière vivante dû à son énergie vitale (le revoilà) plus supérieure aux autres humain. Elle est donc dépendante de cette énergie et l'utiliser de manière inconsidéré causerait sa perte. Elle peut en faire des épées d'où le nom et peut aussi purger les corps de toxines. Seule Dagger peut apaiser la faim de la Cape de Cloak. Ah et si tu comptais te faire la blonde, sache que Cloak c'est son mec donc bon… l'approche pas trop.
D'où ils sortent ?
La Cape et l'Épée apparaissent pour la première fois dans l'histoire « Cloak and Dagger » paru dans le comic book Spectacular Spider-Man #64 de mars 1982. Leurs créateurs sont le scénariste Bill Mantlo et le dessinateur Ed Hannigan.
C'est pour quand ?
Ca à l'air bien sympa tout ça, seul hic la série ne paraîtra quand 2018, soit dans une année…
LE TRAILER DE CLOAK & DAGGER
https://youtu.be/E5hrFVQiGyk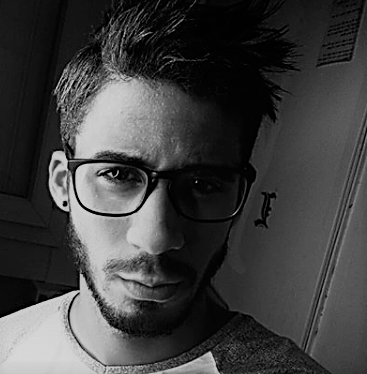 Journaliste gameactuality.com