Retour aux sources pour Call of Duty !
Après un succès commercial mais une déception aux niveaux des critiques pour son dernier opus Infinity Warfare, Call of Duty décide enfin de changer sa stratégie !
On arrête d'aller vers l'avant, on retourne en arrière ! En effet comme on peut le voir dans le document révélant le bilan trimestriel d'Activistion-Blizzard: Call of Duty prévoit pour son année 2017 un retour aux sources. C'est la mention « back to its roots » qui nous indique ce renouveau que l'on peut littéralement traduire par: « de retour aux sources ». Il y a un mois maintenant, Activision teasait une lointaine époque via son tweet où l'on pouvait apercevoir un vieux pistolet d'époque. Le projet serait en développement depuis plus de 3 ans. Quand bien même la licence changerait de cadre, il faudrait que cette dernière apporte du nouveau contenu pour conquérir à nouveau le cœur des joueurs lassés par ces mêmes mécaniques aussi bien aux niveaux des graphismes que du gameplay.
L'image illustrée sur l'article est tirée de Call of Duty 2*
Le document bilan trimestriel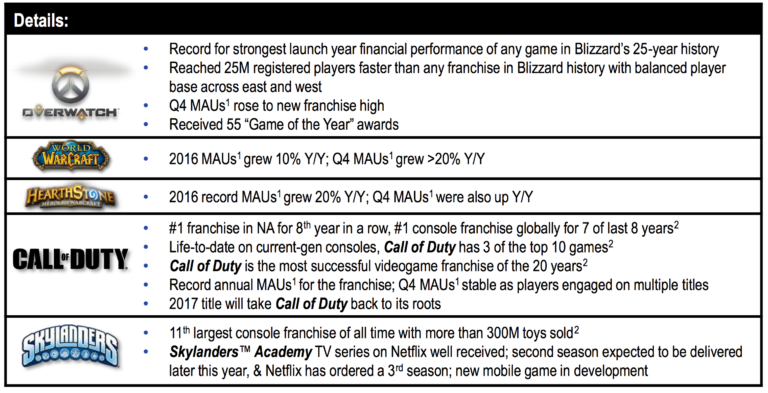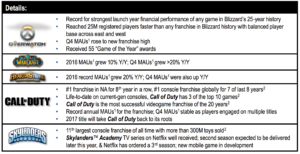 Le tweet de Noël
Merry Christmas everyone, hope your day is joyous. Did you see our @SHGames card: https://t.co/c2DvVXW5ju? Now, can you unsee our runner-up? pic.twitter.com/v0cY4TfllD

— Michael Condrey (@MichaelCondrey) December 25, 2016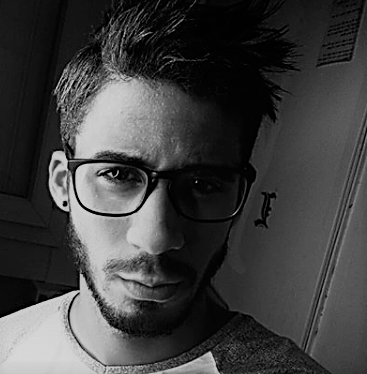 Journaliste gameactuality.com