Jumanji | Le remake décalé nous offre sa première bande annonce
Jumanji nous livre aujourd'hui sa première bande annonce !
Le remake du très célèbre Jumanji verra le jour au cinéma le 27 décembre prochain et sera intitulé Jumanji : Welcome to the jungle (Bienvenue dans la jungle) réalisé par Jake Kasden (Bad Teacher , Sex Tape).
De quoi ça va parler ?
Quatre lycéens en retenue doivent nettoyer le sous-sol de leur école. Il y font une découverte : ils trouvent une vieille console avec un jeu vidéo nommé Jumanji. Dans ce jeu, on y choisit un personnage et comme le constatent les adolescents, on devient cette personne dans le jeu … qui les transportent dans la jungle. Un des garçons plutôt ringard est surpris (surtout ravi !) de voir qu'il se retrouve avec la musculature et la force de The Rock. Quant à la fille populaire du lycée, elle est horrifiée de constater qu'elle a le corps de Jack Black. Les lycéens devront, via leurs avatars, survivre dans cette jungle hostile rempli d'animaux dangereux et même du terrible chasseur Van Pelt. Leur objectif sera, de gagner la partie, pour réussir à retourner dans le vrai monde. Assez cliché et décalé ce reboot de la version originale de Jumanji de 1995 va lui donner un gros coup de neuf. Le moins qu'on puisse dire c'est qu'il y a du changement !
Un Jumanji façon jeu vidéo
Les fans seront peut être déçu du changement de scénario mais le film ce veut être un Jumanji des temps moderne. Le réalisateur Jake Kasdan a choisit de moderniser avant tout la plateforme de jeu. Contrairement au premier Jumanji de Joe Johnston, le film prendra place en grande partie dans le jeu et non dans le monde réel.
Au casting on retrouve Dwayne Johnson dans le rôle principal du Dr. Smolder Bravestone, Jack Black en  Professor Shelly Oberon, Kevin Hart qui incarnera Moose Finbar, Karen Gillan qui sera Ruby Roundhouse qui seront les personnages jouant dans le jeu Jumanji et les acteurs jouant leur version dans la vrai vie du film sont Madison Iseman  dans le rôle de  Bethany, Ser'Darius Blain alias Fridge et Alex Wolff  qui sera Spencer.
Date de sortie du reboot de Jumanji : le 27 décembre 2017
Voici les premières images de tournage :
https://www.instagram.com/p/BJ0j40XDw00/
https://www.instagram.com/p/BKkDFYGh28x/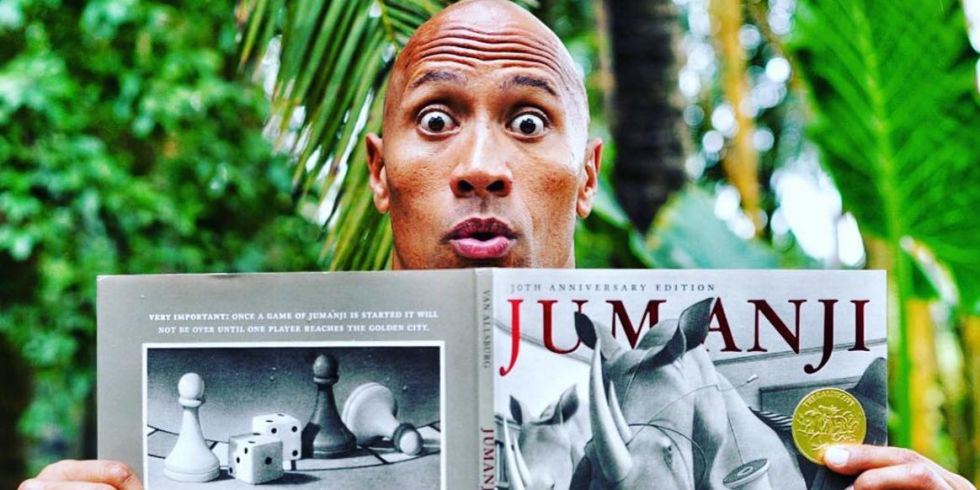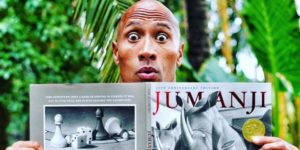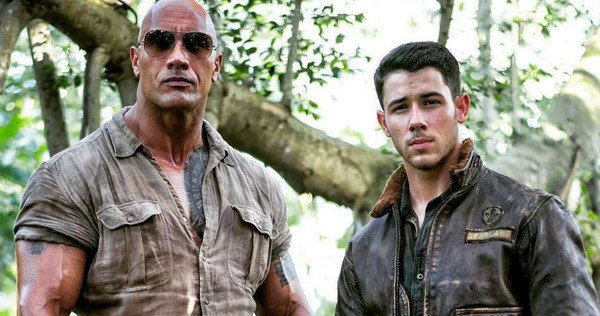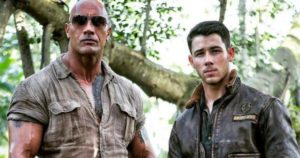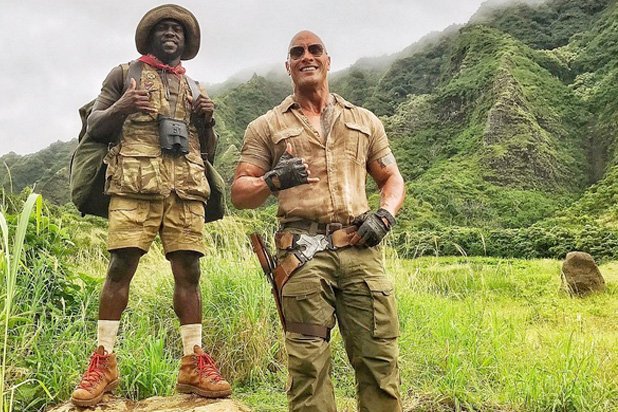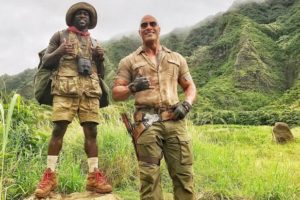 Bande annonce de Jumanji : Bienvenue dans la jungle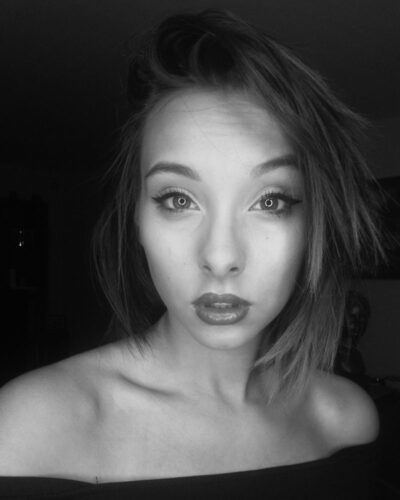 Journaliste gameactuality.com